AuDacity 2022 – Practically Perfect Peer-to-Peer Education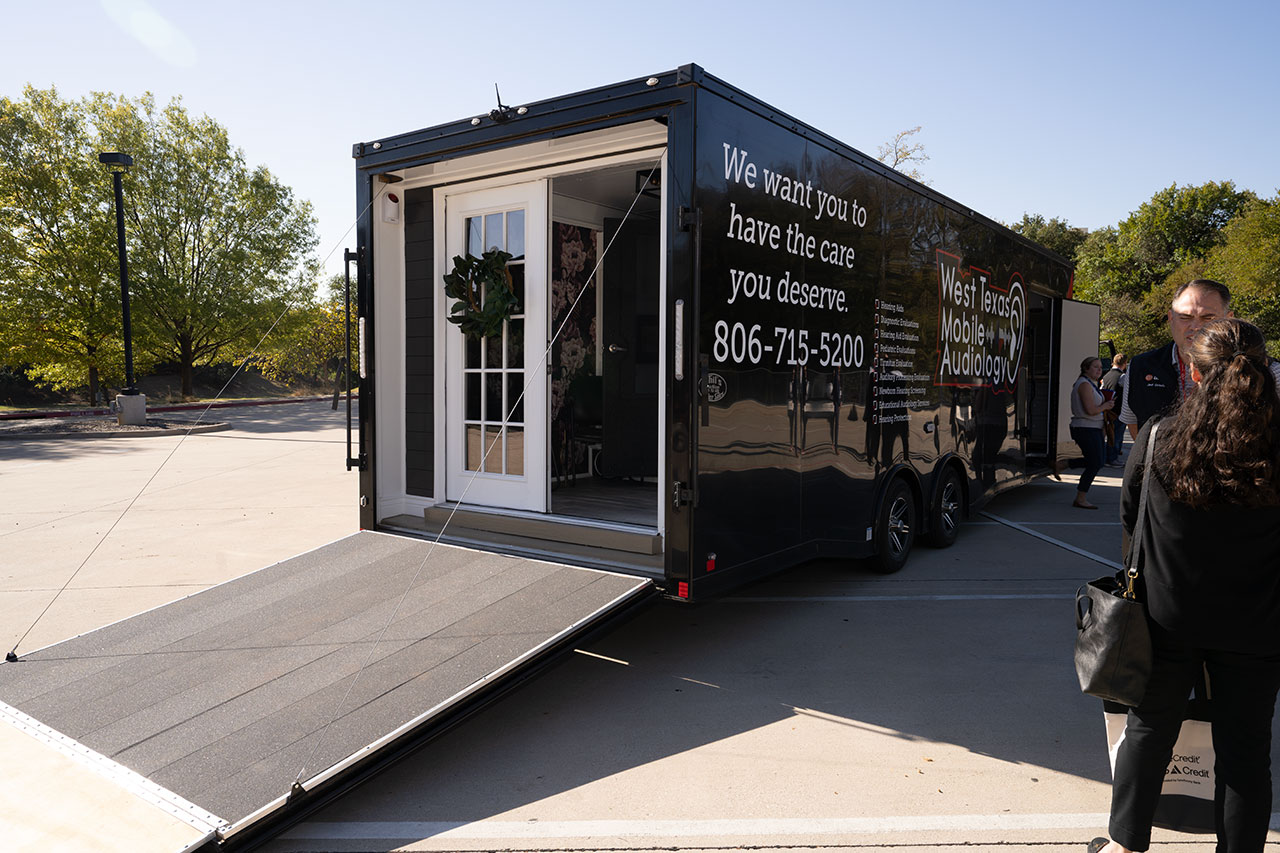 AuDacity 2022 was widely praised for bringing together audiologists and practice owners from around the nation to share resources, how-tos, and fixes with each other in a format designed to delivery practical and unstructured learning opportunities. A preconference Mobile Audiology Workshop, held in collaboration with Hearing Health & Technology Matters (HHTM) allowed participants to tour a mobile audiology clinic and offered hands-on demonstrations with portable audiology equipment.
Anchored by Keynote Presenter, Kacey Compton, M.Ed., LPCC-S, the regular AuDacity program featured concepts from her book, "Fix This Next for Healthcare Providers," which was distributed to all attendees. Plenary and concurrent sessions took the "healthcare practice hierarchy of needs" and applied the concepts to audiology practices. More than 50 exhibiting companies were on hand—with handy resources, products, and services that offered audiologists and practice owners innovative solutions that supported concepts discussed during the educational sessions.
The AuDacity program finale included two clinical workshops for audiologists interested in deepening their knowledge about tinnitus and auditory processing disorders, as well as an advocacy workshop, focused on implementation of the Food and Drug Administration Final Rule on Implementation of Over-the-Counter Hearing Aids.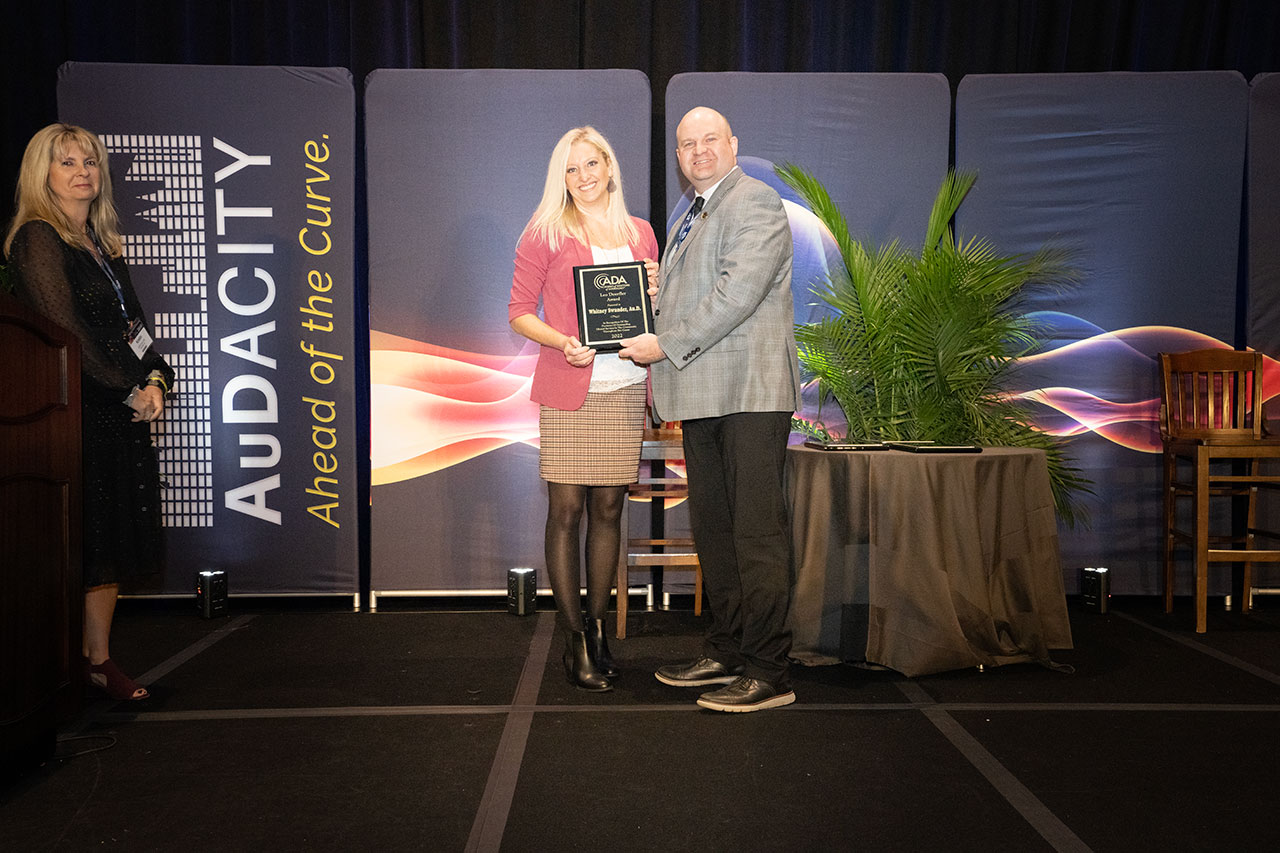 ADA Treasurer, Jason Leyendecker, Au.D. presents Whitney Swander, Au.D. with the ADA Leo Doefler Award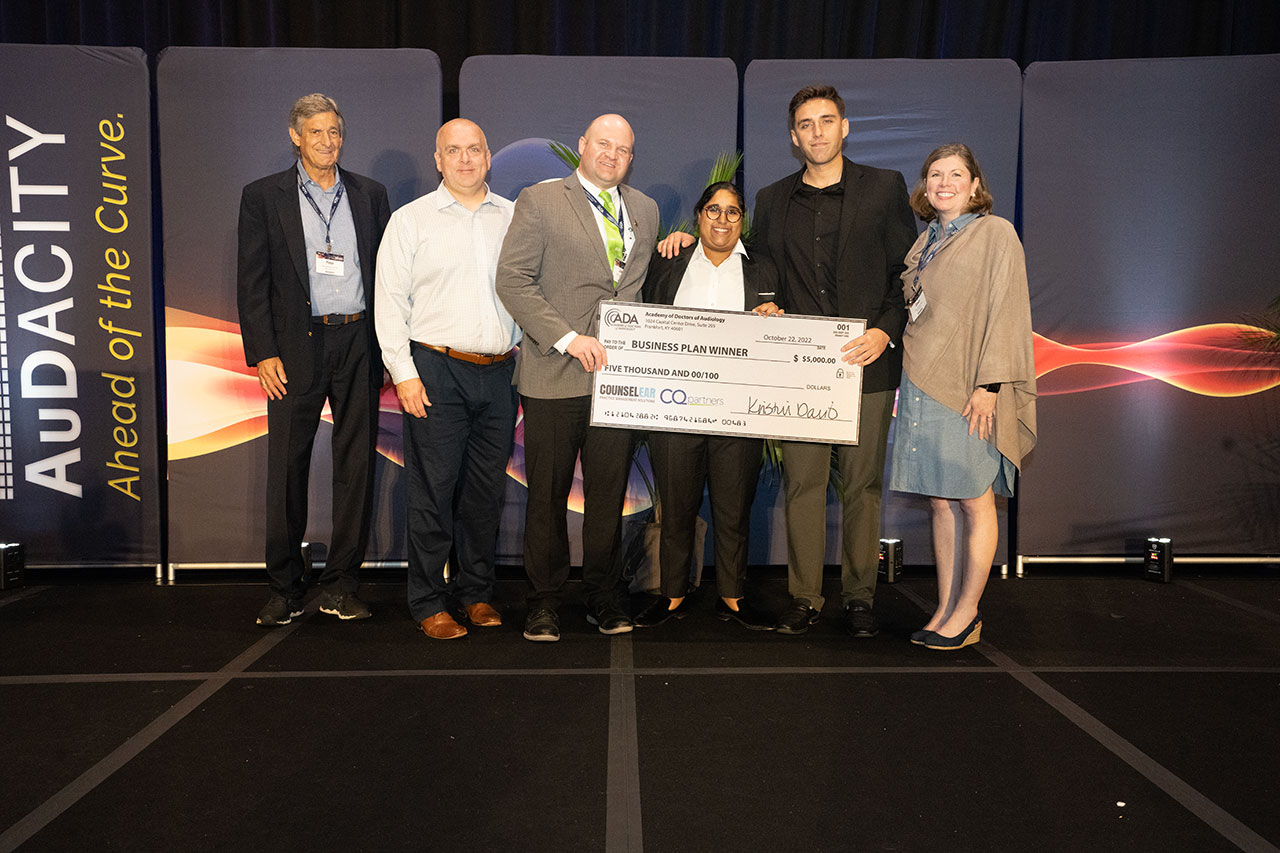 L-R ADA 2022 Student Business Plan Competition Judge Peter Marincovich, Ph.D, ADA 2022 Student Business Plan Competition Judge Bill Connerton, ADA Treasurer Jason Leyendecker, Au.D., Business Plan Competition Winners Pallavi Sobun, Au.D., Camden Orologio, Au.D., ADA President-elect, Dawn Heiman, Au.D.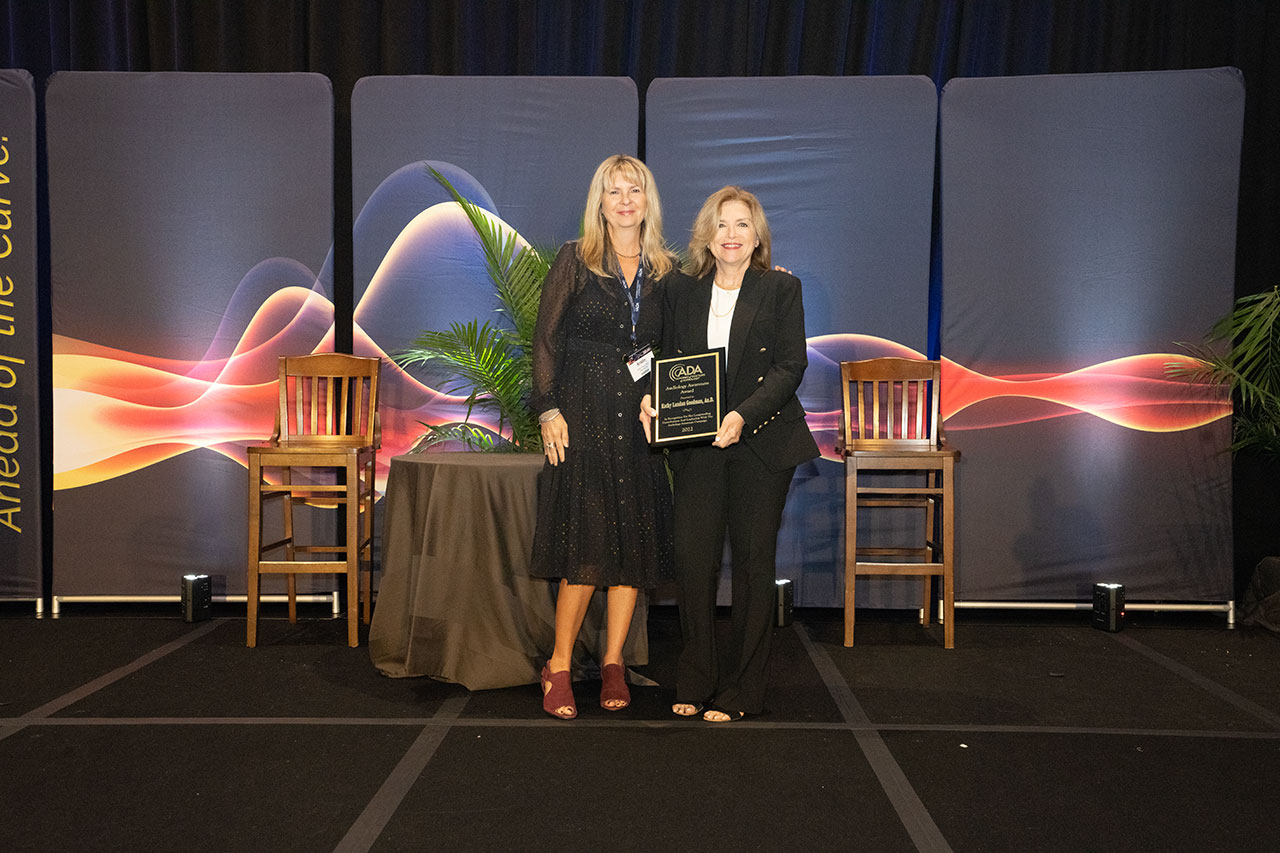 ADA President Kristin Davis, Au.D. presents Kathy Landau Goodman, Au.D. with the ADA Audiology Awareness Award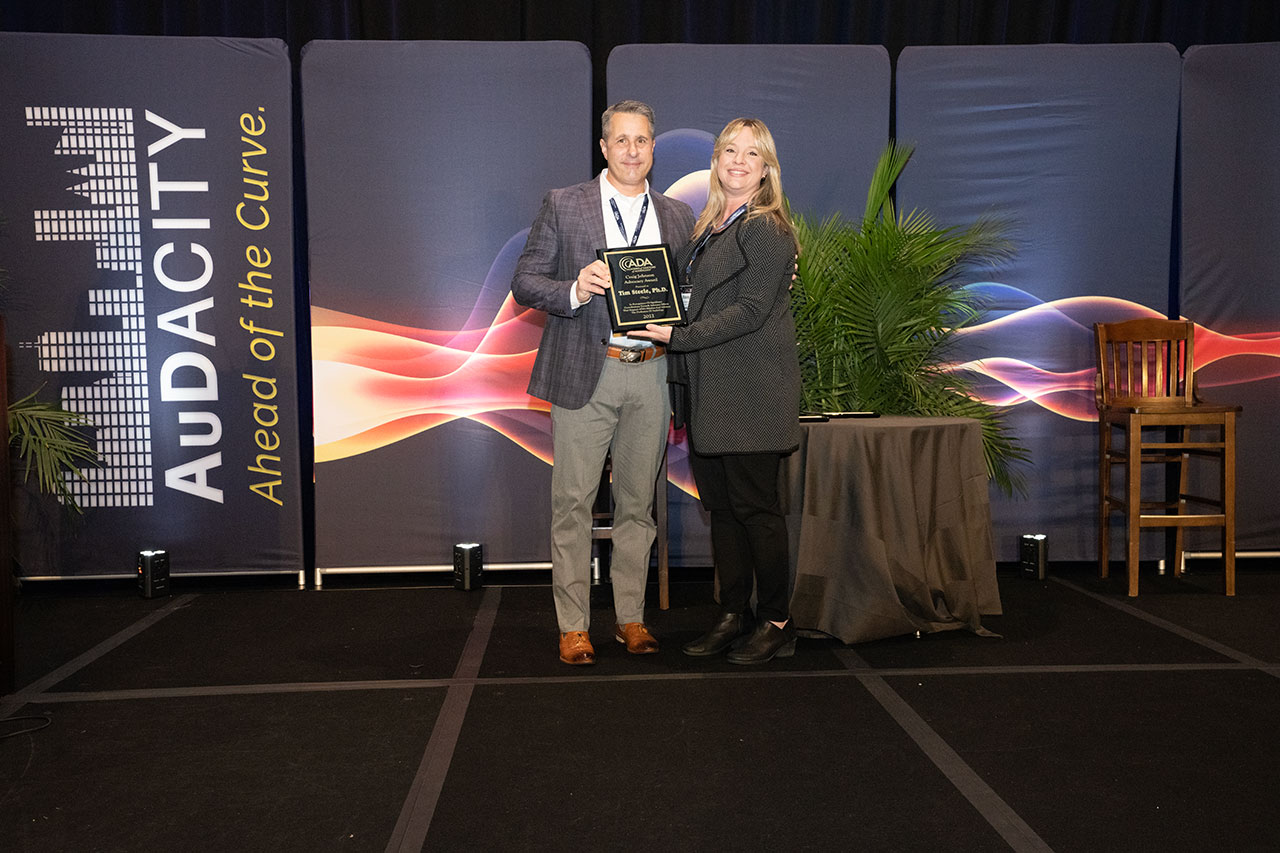 ADA Advocacy Committee Member Stacy Baldwin, Au.D. presents Tim Steele Ph.D. with the Johnson Audiology Advocate Award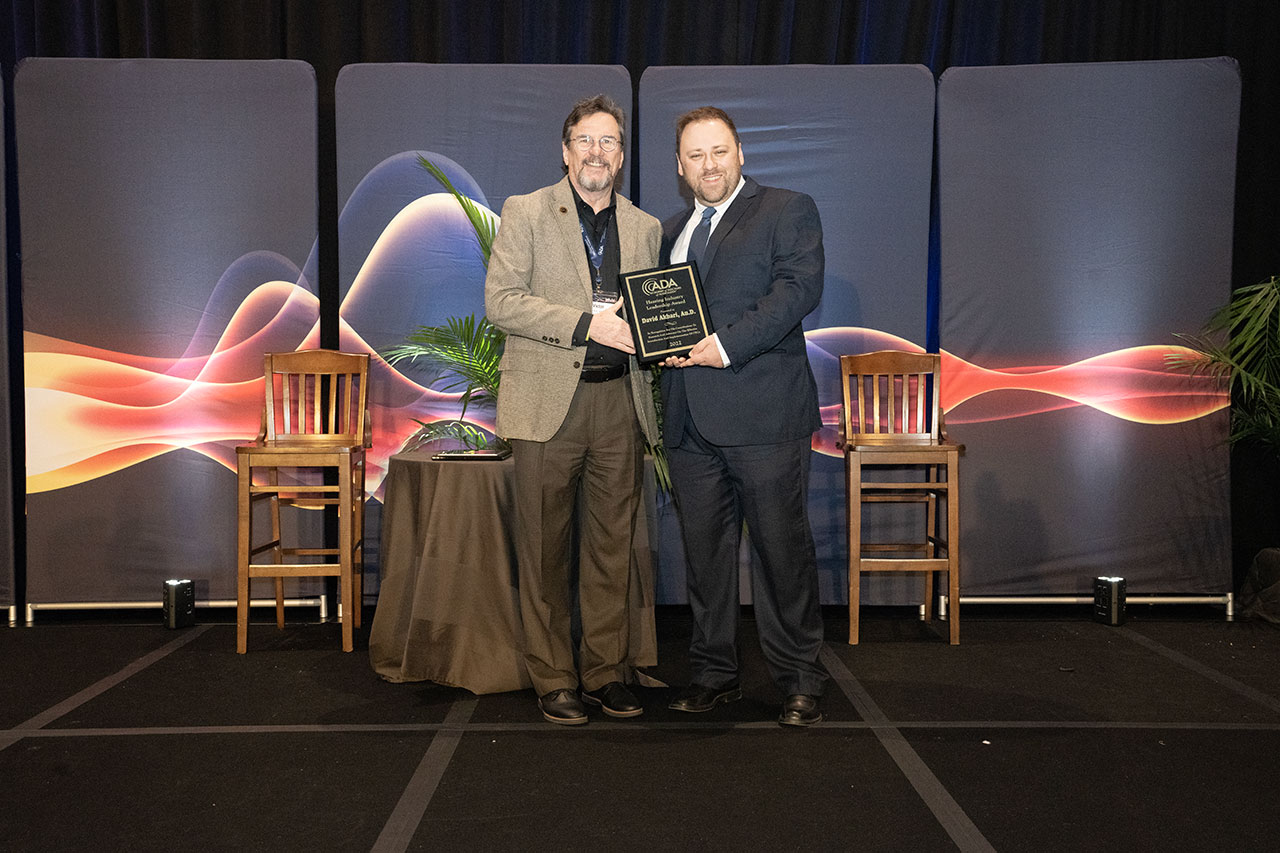 ADA Immediate Past President, Victor Bray, Ph.D. presents David Akbari, Au.D. with the ADA Hearing Industry Leadership Award