Feedback on AuDacity 2022 from One Practice and Two Professionals
Feedback on AuDacity 2022 from One Practice and Two Professionals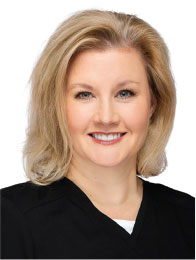 I wanted to thank you for the privilege of participating in the 2022 AuDacity Conference Planning Committee. I have to say I was blown away by the genuine enthusiasm to promote independent Audiology practices. It certainly bolstered my desire to stay active in the advocacy of our profession at the state and national levels. We all know there is still much work to be done to have Audiology acknowledged, accepted, and respected in the medical field.
I hope to have the opportunity to continue to work closely with the ADA for future events.
Dr. Abby Ryan, my colleague, was afforded the opportunity to speak in the concurrent sessions. Like I, she was so impressed with the level of the interest in Audiology practice management which we have not seen this well promoted at state or other national conferences. It was refreshing to have such a large group of practice owners presenting which allowed for great side discussions of how we can all benefit from one another's experiences in business. The venue was easily accessible for travel planning, from all over the country, and certainly offered a fabulous variety of options to enjoy when not in meetings.
I have proudly submitted my membership for 2023 and look forward to another great conference in Bonita Springs!
Dana Walchek, Au.D. Owner/Audiologist, Hearing Solutions, Birmingham, AL
---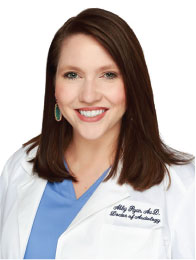 As a first time ADA/AuDacity attendee, I first want to thank everyone for bringing their expertise and experience to the table and engaging in such fruitful, constructive, and open exchanges throughout the four days of this conference. This was by far the most informative conference that I have attended. I definitely gained a lot of business insight and tools that I can use right away within our audiology private practice.
Also, special thanks to the Education Committee, including my mentor, Dr. Dana Walchek, for their leadership and support. It was an honor to be included in the Amplification Concurrent sessions alongside Drs. Alicia Spoor, Jill Davis, and Ram Nileshwar. I greatly enjoyed sharing our professional experience related to expanding amplification services through the cochlear provider network and hope it assists others in their amplification and service offerings. In addition, I feel the topic of cochlear implants is of extreme importance given the ever-growing need for cochlear audiologists. With the recent change in cochlear implant candidacy criteria for Medicare/Medicaid being increased from 40% to 60% in the best-aided scenario, effective immediately, now is the time to act. Now is the time to consider providing such services because according to the world health organization, by 2050 seven hundred million people will have disabling hearing loss. By providing cochlear services wherever you are in your hearing health journey you will broaden your service portfolio, partner with others in your medical community, better maintain existing patients as well as attract new patients, expand alternate revenue sources, and captivate your patients with new audiology talent.
Again, many thanks for the invitation to speak at the 2022 ADA/AuDaCITY conference in Grapevine, Texas. I am extremely proud and honored to be one of the newest members of an organization dedicated to the advancement of practitioner excellence, high ethical standards, professional autonomy, and sound business practices in the provision of quality audiologic care. I look forward to participating in and seeing you all next year in the sunshine state, Florida, for the ADA 2023 conference!
Abby Ryan, Au.D. Audiologist, Hearing Solutions, Birmingham, AL