AuDvocates Advance MAASA During May's Cyber Lobby Day: June Brings Opportunities to Grow Support
A huge thank-you to the 83 AuDvocates who signed in on May 11th for ADA Cyber Lobby Day and asked their members of Congress to sign on to co-sponsor the Medicare Audiologist Access and Services Act (MAASA)! Together, we made virtual visits to 77 Congressional offices and made the case for MAASA as an essential Medicare reform.
Better Hearing Month presented a perfect opportunity to plant the seeds for better access to audiology services for Medicare beneficiaries—and June brings opportunities to bring the heat and keep the momentum going to grow bi-partisan, bicameral support for H.R. 1587 and S. 1731.
You can take two minutes and two steps today to help move MAASA through Congress in this session.
Contact your member of Congress using Congressional Connect. If you have already contacted your legislators, now is the perfect time to do it again.
Donate to the Eric N. Hagberg Advocacy Fund. Your will be used to cover ADA's professional lobbyists in Washington D.C. so that they can continue to develop the strategies and relationships that protect and elevate the profession of audiology and patient care.
Visit www.chooseaudiology.org for more information about the Medicare Audiologist Access and Services Act and to complete Steps 1 and 2 above.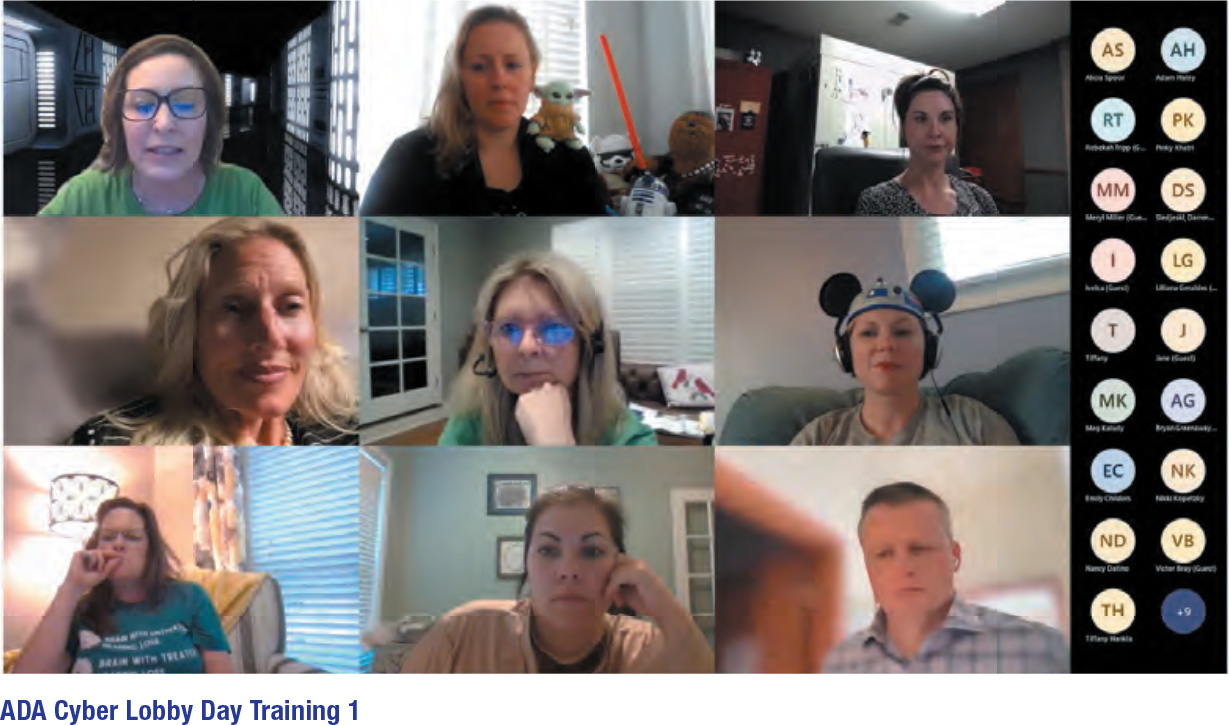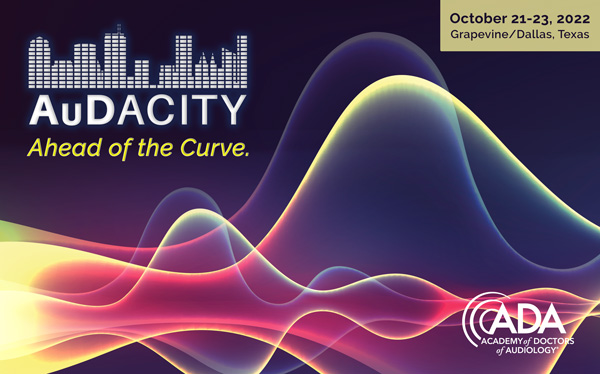 Stay Ahead of the Curve: Register for AuDacity 2022 Today
Innovators rejoice — registration is now open for AuDacity 2022: Ahead of the Curve! Meet-up with friends and thought leaders where audiology meets avant-garde, October 20th – 23rd at the Gaylord Texan Resort in Grapevine, Texas.
Reserve your Room Today and Save!
Standing on the shores of the majestic Lake Grapevine, Gaylord Texan Resort & Convention Center welcomes guests to a stunning, one-of-a-kind experience. Explore four-and-a-half acres of airy, indoor garden atriums, four award-winning restaurants, bars, the world-class Relâche Spa, a state-of-the-art fitness center. Located just minutes from DFW Airport, LEGOLAND® Discovery Center, Cowboys Golf Club, Historic Downtown Grapevine, and just steps from the Paradise Springs Water Park! An exciting lineup of activities and entertainment awaits—there's something for everyone at the Gaylord Texan! Visit www. audiologist.org for more information!
AuDacity 2022 to Feature Two Keynote Presentations to Help Keep You and Your Practice Ahead of the Curve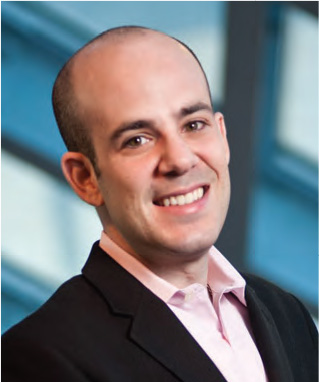 Thursday, October 20, 2022, at 3:00 p.m. Central/Local
The Curve is Coming: What You Need to Do to Adapt, Adopt, and Stay Ahead of It
This innovative keynote session will be led by Scott Steinberg, hailed as The Master of Innovation by Fortune magazine! This world-class business strategist and the author of Make Change Work for You and Millennial Marketing will help attendees identify emerging trends to drive growth and success through dynamic change.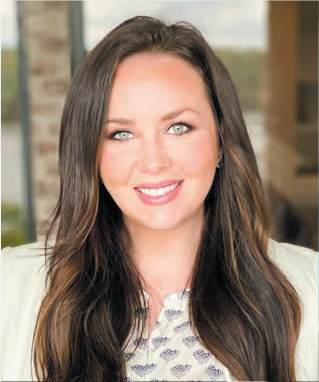 Kasey Compton, M.Ed., LPCC-S
Friday, October 21, 2022, at 8:30 a.m. Central/Local
Mind the Gap: Diagnose and Treat the Problems in Your Practice for Better Outcomes
This informative keynote presentation will be led by Kasey Compton, M.Ed., LPCC-S, a licensed professional clinical counselor and author of Fix this Next for Healthcare Providers. Kasey is on a mission to help private practice healthcare providers find entrepreneurial confidence. Her superpowers include cutting through the clutter to identify a strategic starting point, increasing efficiency through systems, and tapping into a person's highest potential. She helps others by designing maps for their entrepreneurial journeys, while she stands confidently as their guide. Kasey will teach you to treat your business is like a patient—Diagnose the problem. Create a treatment plan. Design interventions. Level up your practice!
Register to Exhibit and Sponsor
If your company is interested in reaching the top decision makers and purchasers in audiology private practice, then the Academy of Doctors of Audiology (ADA) annual conference, AuDacity, is the event you can't afford to miss! AuDacity 2022 offers opportunities for companies to showcase their products and services directly to their target audience. Sign up today to exhibit at AuDacity 2022 - Ahead of the Curve and combine your exhibit with one of our sponsorship options!